Giant Ground Sloth fossils - Megatherium
Giant sloth fossils available :
Giant Ground Sloths fossils are very popular with collectors. Fossils of these gigantic sloths such as Megatherium or Eremotherium are highly sought after, especially the well-preserved claws of Giant Sloths but also their vertebrae or other bones. Complete Megatherium skeletons are very rarely available. Discover below our selection of the most interesting Giant Sloths fossils that are currently available on the web.
Bookmark this page if you collect giant sloth fossils to regularly check our selections which are updated daily!
GIANT GROUND SLOTH FOSSILS FOR COLLECTORS:

A selection of Giant Sloths and Megatherium fossils for collectors.
Our team has selected for you the most interesting Giant Sloths fossils currently available on the web. You will find among this selection of rare Megatherium claws, vertebrae and bones of more common prehistoric sloths like Eretherium or Paramylodon. There is something for every budget, from very precious giant ground sloth claws to more classic giant sloth bone fragments. Some of these fossils have been found in the United States, particularly in Florida where fossils of Mylodon, Megalonyx or Eremotherium are frequently found. Finding a giant sloth fossil yourself is a great source of pride! Some Floridian dig sites are particularly conducive to the discovery of prehistoric sloth fossils.
Giant sloth Megatherium claws available
Megatherium are fascinating animals. Their long fossilized claws are highly sought after by collectors. You will find in our selection of available Giant Sloth claws. For example, a Giant Sloth claw of 20 centimeters found in Bolivia and coming from a private American collection. Megatherium claws are hard to find and often fetch very high prices above $2,000.

A fine example of Giant Sloth claws
Giant sloth bone fossils
You will find many giant sloth bone fossils in our selection above. These fossils are regularly found by paleontologists in South America. They often come from private American collections. Giant sloth bone fossils can be expensive if the bone piece is long and in good condition. Smaller fragments are obviously much more affordable. These are mostly bone fossils of Eremotherium, Megalonyx and Paramylodon which were prehistoric sloths smaller than Megatherium.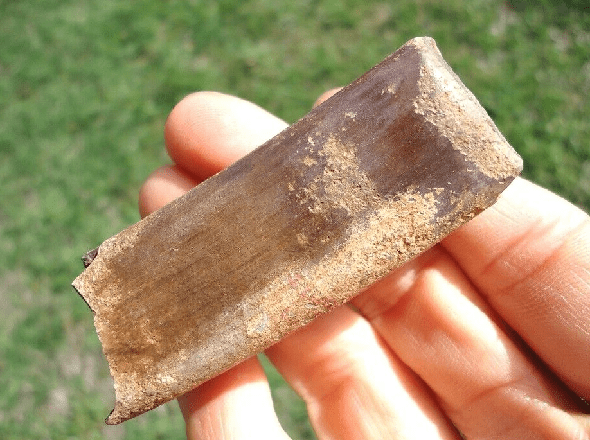 Giant sloth vertebrae fossils
The vertebrae of the giant sloths were very robust and are therefore regularly found in good condition during excavations. You will find a list of fossilized giant sloth vertebrae in our selection. These are vertebrae of different species of giant ground sloths.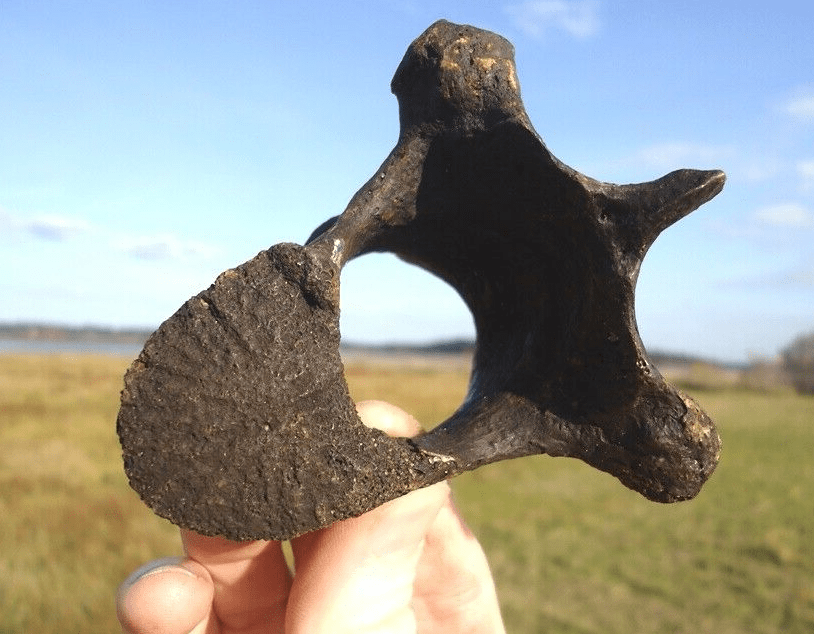 A fine example of a prehistoric sloth vertebrae
Giant sloth tooth fossils for collectors
The teeth of giant sloths being very hard, they are among the fossils of giant sloths that are often found. The teeth of prehistoric sloths like Megatherium are very sought after and are a "must-have" in a fossil collection. You will find a large selection of giant sloth teeth on this page. We hope you will find the giant sloth tooth you are looking for.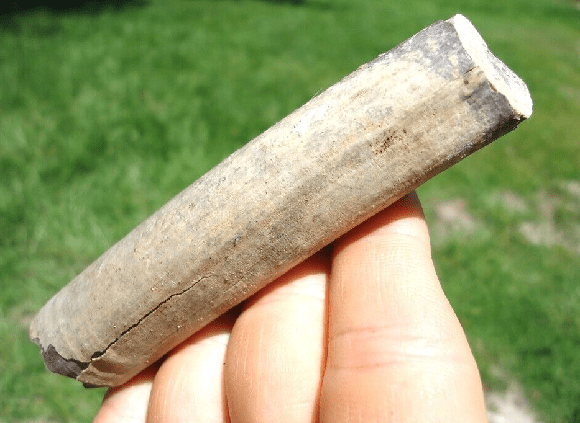 A nice example of Prehistoric Sloth tooth fossil
Your questions about Giant Sloth fossils.
You have sent us many questions about giant sloth fossils. In this part we will take the time to answer the most frequent questions about these impressive prehistoric sloths. If you have other questions, don't hesitate to contact us.
Where are giant sloth fossils found?
The fossils of Giant Sloths are found wherever the species lived. Concerning the most famous of the Giant Sloths: the Megatherium, we find these fossils in South America, particularly in Bolivia. Fossils of prehistoric sloths are found in other regions: Eremotherium in the southern part of North America and Pseudomegatherium in the Andes. The fossils are found during paleonthological expeditions or during deep constructions in areas formerly populated by giant sloths.
Are giant ground sloths still alive?
No, all species of giant sloths are extinct. The last ones disappeared during the last ice age 11,000 years ago. The climate had become too cold for these mainly tropical species and human predation didn't help them too. The species of sloths still alive today in South America are not giant sloth species.
What is the biggest sloth ever found?
The largest sloth ever found is a Megatherium whose skeleton was found in Bolivia in 1982. According to scientists, this specimen was 3.5 meters high (11.5 feet) and weighed about 4 tons. It is very far from the 4 kilograms that weigh our contemporary sloths. It is difficult to imagine the strength and size of this record-size giant sloth.
Is the giant sloth real?
Yes, they were real. There are dozens of giant sloth species that lived in North America and South America more than 11,000 years ago. The largest species was the Megatherium who lived in Bolivia and could weigh about 4 tons for a size of 3.5 meters !
How much is a giant sloth claw fossil worth?
A well-preserved giant sloth claw of the larger Giant Sloth species like the Megatherium can cost several thousand dollars. A Megatherium claw was sold for $6,000 in June 2022 on the website of one of our paleontologist friends. Smaller giant sloth claws can be found for around $200.
For smaller budgets, you will also find nice replicas of giant sloth claws at the bottom of our selection. This will particularly appeal to children to get them interested in prehistory and extinct animals.
Feel free to email us if you have any other questions about giant sloth fossils. It will be the occasion to complete this section.
Other fossil claws for paleontologists and collectors :
If you are looking for other fossil claws, you should have a look to our fossil claw page. On top of Giant Sloth claws, you will find other very interesting claws like Velociraptor claws and other dinosaur claws. We daily update all our selections so take one minute to check our listings from time to time.
Sources :
- "The exploitation of megafauna during the earliest peopling of the Americas: An examination of nineteenth-century fossil collections". Comptes Rendus Palevol. 16 (4): 440–451.
- Fariña, R. (June 2002). "Megatherium, the hairless: appearance of the great Quaternary sloths (Mammalia;Xenarthra)". Ameghiniana. 39 (2): 241–244